Plastic Injection Molding Latest Technologies
---
Plastic Injection Molding Latest Technologies
---
"Leading Injection molding brands are now turning to a new solution for their power transmission systems."
In the Injection molding industry, leading brands are turning to new technology solutions to deliver benefits to customers. They are now producing systems using a combination of servo motor coupled with planetary speed reducer rather than with traditional hydraulic motors.
Transcyko supplies these global leaders with the planetary servo drive couplings for these new technology solutions.
This Planetary-Servo Drive gear motor solution is the new trend and will start replacing more traditional solutions using hydraulic motors, but why?
The Problem with Hydraulic Motors for Injection Molding
In both the export and domestic markets hydraulic transmissions have been the go-to high torque, high load solution for injection molding system makers for a long time. However, hydraulic motors bring a host of problems for machine makers too. Issues such as long lead times for well-known European brands, coupled with high pricing make it difficult for machine makers to remain competitive.
Governments are also pressuring the plastics injection molding industry to deliver results on environmental responsibility with ever stricter regulations and controls. For machine makers to remain competitive, they have had to find new technologies that deliver in three key areas:
Injection Molding New Technology Requirements:
Environmentally Responsibility – Lower Noise Pollution
Energy Efficiency – Lower Power Usage and Cost Savings
Technology Benefits – Process Optimizations to Deliver Competitive Advantages
The Servo Planetary Drive Coupling Solution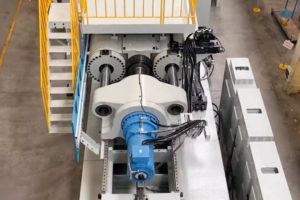 Injection molders are becoming more aware of the new planetary gear reducer servo drive solution as a real option to drive their market competitiveness. So what can this new technology deliver to plastic part manufacturers in the United States and other areas?
Low Noise & Pollution
Pressure on manufacturers to deliver on safer, quieter working environments has encouraged a move towards servo motors, but it is only by removing the hydraulic drive system and replacing it with the new planetary gear reducer that can drastically reduce noise levels in busy production workshops
Reduced Cycle Times
The highly efficient coupling of this hybrid servo planetary solution allows your system to support both cooling and material processing simultaneously. This delivers cycle time reductions of 5-30%, drastically improving your output and competitive advantage.
Energy Efficiency
Reduced energy loss coupled with the innate efficiency of the servo system coupling delivers significant savings in electricity costs.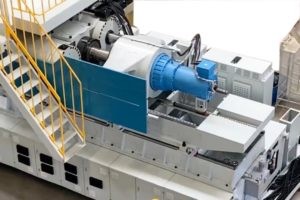 Transcyko Planetary Servo Coupling Solution
Transcyko has been supplying planetary drives and other speed reducers to a wide range of global partners for many years. Now Transcyko is working with leading high horsepower motor brands and the biggest plastic injection machine makers to deliver new injection molding technologies. We are coupling our TP-515 and TP-517 planetary speed reducers directly with high power, high torque servo motors to deliver huge competitive benefits to injection molding partners.
To find out more about the technology solutions we can deliver for your business please contact us.