Cyclo Drives For Mitsubishi Sludge Drying Systems
What Is Sludge Drying?
Sludge drying is a critically important process in wastewater treatment plants, reducing disposal costs and in many cases enabling reuse of dry solids as a biomass fuel source.
In wastewater treatment sludge is dried while being processed in a mixing machine. Waste heat from other operations can be used to provide heating for the sludge drying process via a heat exchanger to reduce costs and increase environmental sustainability.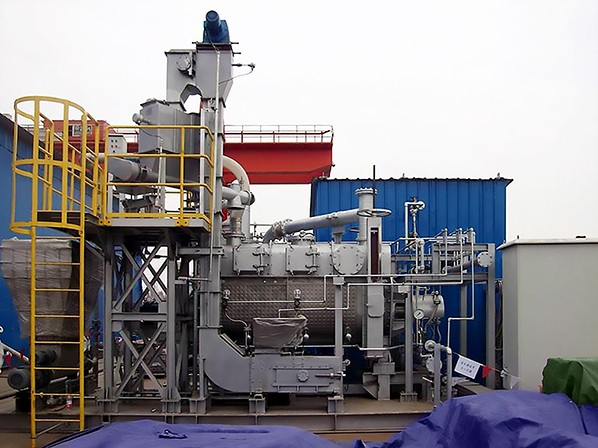 Sludge treatment is an intensive process that puts significant load demands upon machinery in the sludge drying process. The variable consistency, water content and stickiness of sludge mean that sludge drying systems have to be able to manage fluctuating and flexible loads.
Variable loads arise from processing a material that may be input with 80% water content but be output as dry solids or biomass fuel with water content reduced to 40% or less.
The use of sludge drying systems in wastewater treatment also demands that the process generates a sterile product that is non-hazardous. The drying system needs to be able to operate reliably at consistent high temperatures to ensure the dried product meets environmental standards.
Sludge Drying Challenges:
Variable Sludge Consistency

Variable Water Content

Sludge Stickiness

Variable Loads on Drives
Transcyko Cyclo Drives In Mitsubishi Sludge Drying Systems
Transcyko cyclo drives have been chosen as the preferred solution by Mitsubishi Heavy Industries to power their Mitsubishi Smart Dryer. This is a double-disk dryer designed to be fed with dewatered sludge with a water content of 80%. Output water content can be controlled between 10% and 50% depending on the dry product required.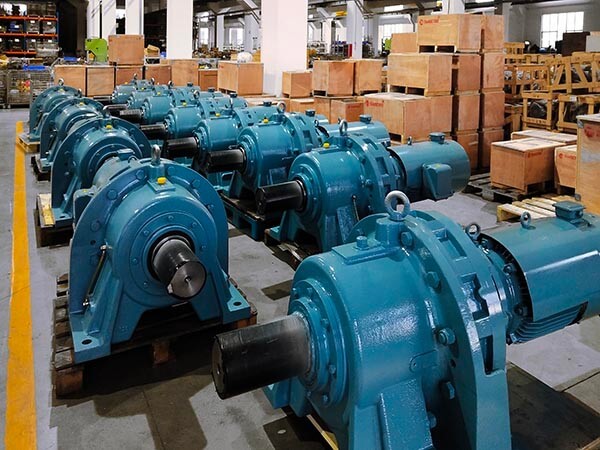 Designed with the needs of Asian customers in mind, the Mitsubishi Smart Dryer has to be able to reliably process sticky sludge that is characteristic of the Asian market. Mitsubishi designed a new and unique double-disk system based on their 30 years of experience in sludge treatment technologies to meet this challenge.
Mitsibushi chose Transcyko as the preferred supplier of cyclo drives for sludge drying after load testing proved Transcyko cyclo drives were the most reliable option available that could handle the significant load requirements of their double disk system under the most extreme loading conditions that might arise in service.
Cyclo Drive Load Testing For Quality Assurance
Cyclo Drive load testing is essential when considering the suitability of equipment for intensive tasks. The risk of failures and expensive downtime are reduced by identifying potential issues before they happen rather than experiencing failures during important time-critical processes.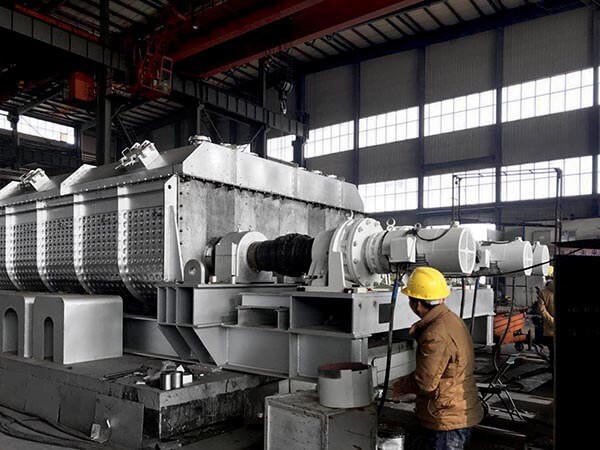 Load testing also enables customers to make the right choice of equipment and components from the available selection. Load testing enables customers to optimize the safety and efficiency of systems by verifying power characteristics and output as well as quality control.
Transcyko are very pleased that our cyclo drives were found to be the best available in load testing by Mitsubishi Heavy Industries for their sludge drying systems, this is especially significant as the extreme and variable load demands of sludge drying are well understood, and this is combined with the need for absolute reliability in continuous operation.
We pride ourselves on our very high standards of quality assurance and customer service. The selection of our cyclo drives by Mitsubishi provides clear evidence of how our total quality management systems produce excellent products that our customers can depend on for reliability and efficient service.
To discover more about our cyclo drive applications, please see the other articles in our news section or you can contact us directly.